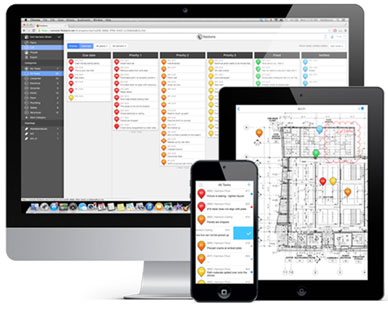 Within 6 months of acquiring Fieldwire.com and launching a new website, we added traffic worth over $10,000 per year
AngelPad-funded Fieldwire had a winning product but no in-house resources to grow their traffic. CanIRank provided the perfect solution by helping them seamlessly transition from DIY software to Full Service agency as their company grew. Following CanIRank's optimization recommendations, the Fieldwire team started seeing ranking increases within the first 2 weeks. After moving to a Full Service plan their traffic skyrocketed 853% in just a few months. CanIRank's team also helped revamp the site's information architecture and landed more press coverage than Fieldwire's dedicated PR agency (which charged 25 times as much).
Read full case study...
CanIRank gives you exactly what you need to achieve laser-focused SEO.
It breaks down the process in steps that allows you to see measurable return on your efforts within weeks.
It's an essential part of our marketing stack now.
Yves Frinault

CEO, Fieldwire