Continuing our series profiling leading SEO consultants and agencies, CanIRank Community Relations Associate Melissa Gosse interviews a leading New York based digital agency Founder, Jeff Gapinski, to learn the secrets of starting an SEO business and keeping clients happy, resulting in an extremely successful business.
Melissa Gosse (MG): The SEO industry is booming. There is an exponential growth in the number of agencies and companies emerging that are offering SEO services as part of part of a larger marketing menu or even as their sole focus. Along with that, there's been a boom in the number of companies that are online based or dependent on the web. As it becomes more important to use the web to support business objectives, SEO has also become increasingly important. Therefore, those that aren't hiring someone to do their SEO, are left to tackle it themselves. Algorithms change, often without warning or guidance. Even professionals who have been in the SEO niche for years must keep learning and adapting their methods. But there are a few out there who have mastered the technique to successfully keep small and medium sized companies not only competing with the big ones, but also outranking them!
Our guest Jeff Gapinski (JG) of Huemor Designs has been in this industry a while. He has spent 8 years working in the digital marketing/SEO agency niche. To say the least, he has seen what works and what doesn't when it comes to running a successful SEO or digital marketing business. And yet, many are still doing it wrong. So what is the key to success for your business and your clients? Throughout our interview, Jeff will explain why companies should look at taking a more per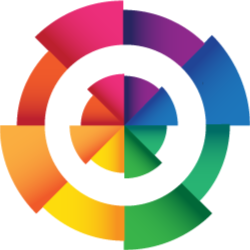 sonal approach to their online business versus an automatic one, and will dish out some great advice for those just starting out in SEO.
---
 
MG: What does your process first look like when you bring a client onto Huemor?
JG: We dive head first into our clients' businesses.  We really, really try to absorb everything we can about what they do, how they do it, why they're successful, why they're not.  I know a lot of other companies say they do that, but honestly, we actually do it.  "Becoming the client" has allowed us to consistently deliver our client's products that resonate with their customers.
CanIRank is one tool we use to kick-off new projects as it gives good full-circle insight. I think it gives companies a pretty good baseline for actionable item throughout a site. It's search engine optimization that's extremely easy to follow. Like any tool, it's not perfect, but it definitely helps provide direction and kick-start campaigns for clients.
More specifically, I'm a pretty big fan of the KW suggestions.  While we spend a lot of time researching our own keywords, this tool does provide us with some Gems.
Other software tools we use on a daily basis include; SpyFu, Majestic, Ahrefs, Moz, WebCEO, SerpFOX, HotJar and Google Analytics.
MG: More and more people are starting to try and tackle their own SEO. What is the biggest misconception you see when it comes to people starting out in SEO?
JG: I won't give you just one, I'll give you two big misconceptions. One from what I've observed amongst my peers, and one from what I've observed amongst my clients.
The first huge misconception I see amongst the SEO community is the "Build it and they will come" mentality. Many believe that great content is your automatic ticket to great rankings. Unfortunately, that couldn't be further from the truth. I view great content as the foundation to a successful campaign, however, you need to complement that content with a powerful outreach strategy. If you're not gaining relevant links focused on the topic you're trying to rank, it's not going to go anywhere.
The second big misconception I see amongst clients is that in order to have good SEO you must compromise on the quality of how your website looks and how well it communicates. That couldn't be further from the truth. Google (let's be honest…the voice that matters the most right now) wants their search engine to be the ultimate tool for connecting their users with valuable content. Above all, the experience of your website should be top-notch. Now, this might be because I have a background in design, but as an SEO company we really focus on how to integrate SEO seamlessly into a client's platform, URL structure, content positioning and copywriting. These are very carefully thought out on each project and this ensures the website not only ranks well, but looks amazing too.
The first huge misconception I see amongst the SEO community is the "Build it and they will come" mentality.
Click To Tweet
MG: On top of individuals, there are also more and more people starting an SEO company; what's one piece of advice you'd give to those teams?
JG: When we teach our interns, we focus on the basics first, then move outwards for more advanced concepts.  This is what I would suggest any new SEO does first.  Get a rock-solid understanding of keyword research, on site optimization, URL structure best practices and know what good and bad off-site signals are.  Then you can start to focus on more advanced concepts. Instead of treating every client the same and thinking everyone needs to have the same areas worked on, get to know your clients better.
Another key point to hit on is competitive analysis. I think competitive analysis is essential for the start of any SEO consultation and very effective for benchmarking over time. If you're starting a campaign for yourself, or for a client, you're doing yourself a disservice if you're not aware of what the competition is doing. Understanding the landscape of the keywords you're targeting, and who you're competing against will help you be able to put together a more robust plan and better understand what the investment will be to outrank the competition..
MG: One of the most important questions for many companies is how do you decide which actions are going to deliver the most bang for the buck?
JG: I like to start campaigns for clients who might not have the strongest foundation of SEO by finding relevant keywords that have relatively low competition, but high buying intent. Usually, some fresh content and a few good backlinks are enough to get the ball rolling there.
Another way we can target for quick results is looking at competitors' SEO profiles. This will give you an understanding of where they're strong and where they're weak. If someone has a crazy backlink profile, but really thin content or a poor site structure, that's what I'm going to target first for a client. Chances are, there will be immediate movement prior to building any new links, and more likely the not, the amount of quality links we'll need to build will be reduced. Same can be said vice versa with a competitor that has a poor backlink profile but good on-site content.
MG: Being more personal and really getting to know your clients can chew up a bunch of extra time. How do you save time when it comes to starting SEO work for your clients?
JG: At first, we didn't have a set in stone step 1, 2, 3 etc way of finding keywords.  However, what we would almost always do first is find competitor websites that most closely matched our client's business and do some competitive analysis to find out what keywords they were ranking for.  We'd match these against some metrics (difficulty to rank for, global search intent, regional search intent, CPC for determining its commercial use, etc).  Then we would use something like UberSuggest or Long Tail Pro to find further variations of the key terms we found. We also would use Google search itself to find Google's suggested variants.  All in all, this process took 1-3 days to uncover everything we wanted to target.
For our process now, some of what I mentioned above is still relevant.  However, using software like CanIRank's keyword suggestion tool is definitely helpful.  Since your keywords all get the difficulty metrics visible in one dashboard, it cuts down from having to generate keyword variations and then importing them into another tool, then going through and vetting them.  That alone has cut down on the amount of time we need to spend finding keywords by half!
Part of our process is finding out where your competitors are strong and where they're weak. CanIRank makes that pretty easy with their topical content vs authority metrics.  We can quickly figure out if it's content or backlinks driving the rank.  If both are really strong, it's a signal that might not be an initial term we go after, but one we target later down the line. Getting all of these super specific suggestions from the CanIRank tool give us much more actionable stuff to go off of versus other tools like WooRank.
Prior to using CanIRank, our keyword research process required us to use numerous tools to identify high traffic low competition keywords
Click To Tweet
A huge thanks once again to Jeff for chatting with us. You can get more tips and tricks from Jeff on his Website, Facebook, or Twitter page.
If you're an SEO agency/company interested in utilizing CanIRank as a tool for your business or agency, email us.