In this SEO case study, we'll review how CanIRank's team helped a niche online retailer outrank much larger competitors like Amazon, HomeDepot, and Lowes to increase organic traffic 317% using entirely sustainable, white hat methods.
Concrete Camouflage is an e-commerce business that sells its proprietary brand of concrete design products – including concrete stains, floor waxes, and sealers. Founded over 20 years ago, the company is a pioneer in the decorative concrete industry. It was one of the first businesses to sell concrete acid stain directly to individual consumers, not just construction contractors.
Today, thousands of homeowners and businesses throughout the country use Concrete Camouflage's products on a variety of projects including concrete floors, countertops, driveways, pool decks, patios, and commercial applications. Here are some visual examples: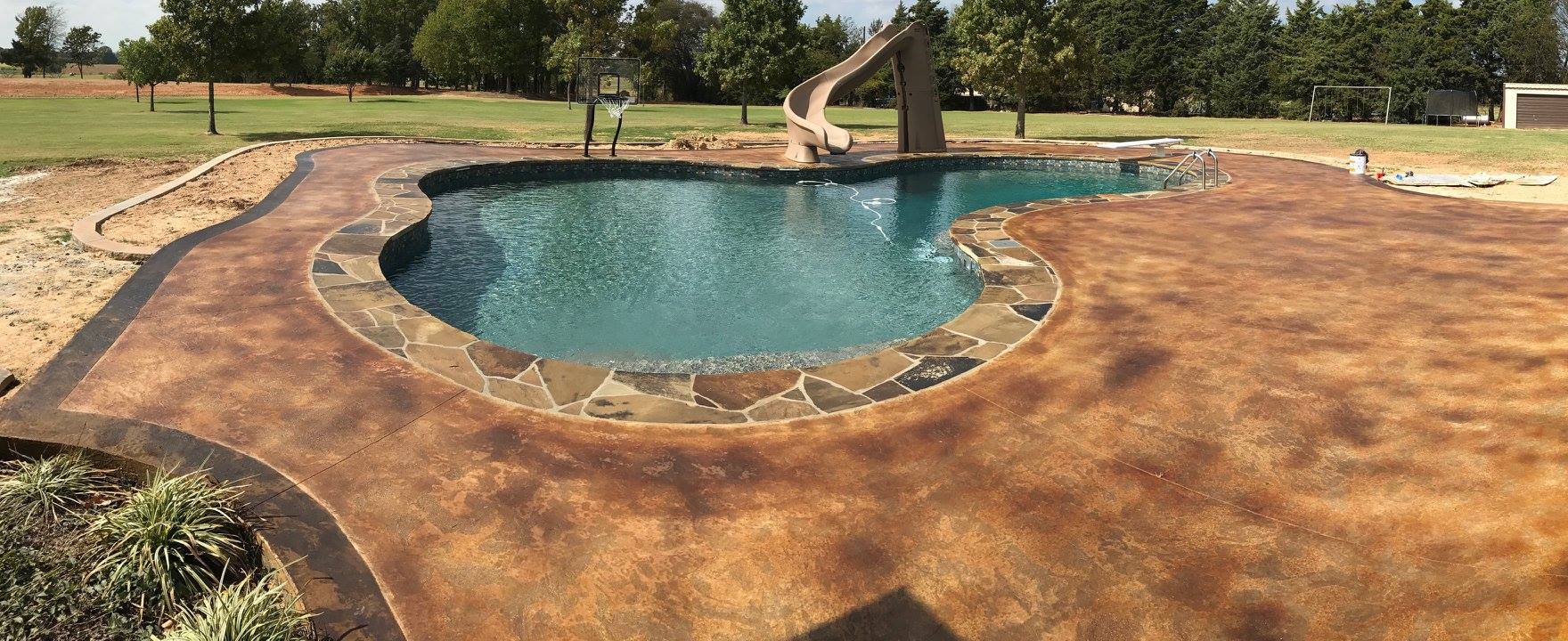 • Low Domain Authority
• On-site technical issues impacting UX
• Increasingly competitive industry
Concrete Camouflage signed up for CanIRank Full Service in order to help raise awareness for its brand among DIY homeowners and drives sales by increasing rankings for valuable bottom of the funnel keywords with commercial intent.
Although already an established company, the business was struggling to keep up with the evolving landscape of SEO. Their team had managed marketing internally for years. However, rankings and traffic were slipping. They knew they had reached a point where they needed to consult outside help.
The concrete supply industry was becoming increasingly competitive. Large retailers such as Home Depot, Lowe's, and Amazon had entered the market. Several direct competitors had popped up as well. Would CanIRank's team be able to get Concrete Camouflage back on track?
"SEO can be a difficult monster to tame. An expert is critical in order to keep up with the challenging demands of search engines. But many marketing agencies cost too much for the average small business. After reviewing proposals from different companies and consultants, we chose CanIRank because of their affordable pricing and overall transparency."
Earl Choate
CEO
Concrete Camouflage
Tailored SEO for E-Commerce
• Site audit to uncover technical errors
• Page optimizations using schema markup
• Content amplification and journalist pitching
CanIRank's Technical SEO Specialist, AJ Benjumea, completed a website audit at the start of the campaign using the Screaming Frog crawler. He was able to immediately fix technical issues that were holding the website back, including redirect chains and duplicate content. He also implemented changes to the content silo structure to improve the user navigation and ensure proper indexation by search engines.
Concrete Camouflage had invested heavily in content marketing prior to working with CanIRank. They had published many useful tutorial videos and informational articles. However, the company blog was located on a separate domain, meaning none of the content was helping the main website's SEO. AJ was able to conduct keyword research using CanIRank's Grow My Content tool and devise a strategy for migrating the blog to the primary web domain. He then optimized each article to increase the rankings for long tail keywords.
Communities and Social Media Marketing Consultant Jessica developed an amplification process to maximize the value of each new piece of content. She executed an organic social media strategy that included targeted posts, seasonal promotions, and influencer outreach. In addition, Jessica worked with the Concrete Camouflage's team to draft several evergreen blog posts.
Link building is one of the most challenging parts of SEO. For e-commerce businesses that sell utilitarian products like concrete acid stain, it can be especially difficult. Link Building Specialist Henry Butler utilized CanIRank's software to pinpoint white hat link building opportunities. He was able to address the website's low domain authority by landing guests posts, founder profiles, and local media stories.
SEO Results for E-commerce Brand
• Increased revenue 52% year-over-year
• Increased Facebook followers 139% and page likes 125%
• Increased organic search traffic 317%
• Boosted value of Google rankings from $667 to over $14K
Since working with CanIRank's team, Concrete Camouflage's business has seen consistent upward growth. Organic traffic has more than tripled. The number of keywords ranking on page 1 has gone from 112 to 551, a 392% increase. Most importantly, annual sales have climbed more than 50%.
The e-commerce store's organic traffic would now cost over $14,000 a month to purchase through Google AdWords. That means competitors are spending more than $5 in ads for every $1 Concrete Camouflage has invested in SEO.
The company has moved onto page 1 for valuable industry keywords such as "concrete acid stain" and "concrete floor wax". After adding structured data markup and optimizing for query intent, several content pieces are now ranking in the featured snippet for the target keyword. For example:
CanIRank's team earned many quality links and press mentions, including:
"CanIRank has helped free up time so we can focus on product development and customer service. Knowing our SEO marketing is in good hands is a big relief, and it's actually been cheaper than when we were doing it ourselves. I've been very pleased with their team's performance. If you are looking to invest in SEO, give them a call."
Earl Choate
CEO
Concrete Camouflage
Ready to unlock your company's potential?
Having a great product isn't enough. Customers need to be able to engage with your brand on the web. Concrete Camouflage has utilized SEO to revive their e-commerce store's traffic and sales. They are excited to continue working with CanIRank and watch their business grow sustainably. 
Our team has experience achieving strong results for a variety of e-commerce brands. We've added some of the top SEOs to our roster, including leading experts in content marketing, technical, link building, PR, social media, graphic design, and conversion rate optimization. We have also recruited seasoned PPC specialists, and are now offering paid media as part of our services package.
We often hear from new clients that SEO feels like a black box. They know it's important, but they aren't sure where to begin. Schedule a free strategy consultation to learn more about CanIRank's innovative software + services model, and how we can help jumpstart your digital marketing efforts.