Website traffic is one of the most valuable resources you can use to gain prospects, repeat customers, and validate your website's content/presence.
Imagine your website or landing page as a brick and mortar store; for you to gain sales, you'll need to drive some foot traffic your way. The "build it, and it will come" statement only applies to the movies.
Learning how to optimize your website and utilizing social media platforms can be crucial in order to drive targeted traffic to your landing page or website. This is especially critical for eCommerce businesses looking to grow their business, in a day and age of social media.
In this article, I'll show you five simple and amazingly effective ways you can drive targeted traffic from social media.
1. Use Hashtags & Mentions in Your Post
The first step to driving targeted traffic to your website is to be found. SEO allows customers to find you with the use of keywords in your text, images, and videos. Keywords help website visitors to find options to their problems and needs. You'll need to apply SEO to your social media platforms. But how?
By optimizing your social media bio and captions with the right keywords/hashtags.
Platforms like Facebook, Instagram, and Twitter, are some of the best platforms social media sites for your business because they incorporated hashtags, captions, and tags as an easy method to search for profiles and content. I'll show you how to optimize each platform to drive traffic to your website.
For this example, I'll be using Instagram.
Approximately one billion people use Instagram every month. One billion people are sharing content, engaging, and in search of the next best thing.
One of the oldest and most reliable tools that Instagram has to offer when it comes to driving traffic are hashtags. Hashtags are searchable tags, keywords if you like, that allow users to find content, stories, and accounts associated with it. If you have an offer going on your website, using hashtags on Instagram can increase your post visibility.
But using related hashtags can only get you so far, create a branded hashtag. A hashtag that's only associated with your brand. A branded hashtag allows a person deliberately searching for your brand to see more content associated with you to use during their search. Branded hashtags are also great for finding UGC. When a customer or influencer wants to share their content, they can tag or use your hashtag.
Check out Wayfair. They use the brand hashtag #wayfair.
In 2018 Instagram updated its platform to allow users to add hashtags and @ mentions to their bio. Food blogger Michaela Vais uses the hashtag #vegan in her bio to be discovered as a search option under Instagram's

Image source
To cover your ground, ask your employees to add your Instagram profile (along with their position to their bio to help drive awareness.
2. Run Contest and Giveaways
Hosting a contest or giveaway on your social media pages. Learning how to create a contest is much easier than you think.
Create a contest landing page and share the URL in your bio. Then create a post with a compelling CTA to click the link in your bio to enter. Once your followers are on your contest landing page, you can collect emails and names from retargeting for sales later.
Four Tips When Running a Contest or Giveaway
Ensure that you have clear instructions and entry methods on your contest and landing page. The more complicated your entry method, the more discouraged followers will be to enter.
Pick a prize worth entering for: If the prize to a contest isn't a fan favorite or exciting, people will show little to no interest. Try offering product bundles, gift cards or shopping sprees, free shipping for life, or tickets to a popular concert.
Track your social media link with a UTM code. This allows you to see how much traffic your social media platforms are driving to your contest landing page or website. Tracking also gives you insight on whether or not you need to increase your contest promotion efforts on social media and beyond (aka email marketing).
Your social media platform might be optimized for mobile, but it's up to you to ensure that your contest landing page does the same. Wishpond offers seamless landing page templates that come fully optimized for mobile, tablet, and desktop.
Bonus: Be sure to design an eye-catching graphic or post to help promote your contest or giveaway. You want followers to stop, share and enter! Boring graphics won't encourage those actions.
3.Drive Traffic with Social Media Ads
About 89% of marketers use Facebook in their brand marketing efforts. Before Instagram and Twitter, Facebook was the first social media platform to be used to drive traffic to your website. It's still one of the most resourceful tools to date.

It's also no secret that Facebook's organic reach for brands has declined significantly with its global growth. Brands saw a 20% drop in 2017, and it's spiked to 34% in 2019, as you can expect, that number will increase through-out 2020.
So how do you use Facebook to drive traffic to your website or landing?
By using Facebook ads, and I'll let you in on a secret. Using social media ads to drive traffic directly to your website is a lengthy, expensive, and sometimes lacking results. Instead, use ads to drive traffic to a specific landing page, ebook, product page or webinar.
Gone are the days when you'd simply boost a post and see tremendous results, now you have to be a bit more marketing savvy with your Facebook ads if you'd like to see an increase in traffic. Here are some helpful Facebook Ad Guides you can use for your next traffic campaign:
4. Offer Coupons or Specials on Social Media
Next to giveaways offering coupons and specials on your social media page is a no-brainer for eCommerce stores that want to drive traffic and sales.
In a study at Claremont Graduate University, found that discounts make people happy. If presented with a discount, shoppers will overspend their original budget, knowing they're saying up to 15% on a single purchase. Today shoppers expect to receive discounts from businesses.
Entice a new wave of customers with a 15% discount and double down on sign-ups when they bring referrals. You can make this a weekly, seasonal, or monthly promotion.
Didn't get the gift you wanted? We've got thousands of markdowns on clearance! Stock up now 👉 https://t.co/0IgVeLk8R8 pic.twitter.com/i3iCX63XTQ

— JCPenney (@jcpenney) December 25, 2019
Hint: You can also use a link to an offer on your website to seal the deal and capture some emails along the way. Remember that the better your offer, the more shoppers will spend on their next purchase and as the GodFather once said: "Make him a deal he can't resist."
5. Use YouTube Videos to Drive Traffic
Over 80% of companies use eCommerce video marketing to reach and communicate with target audiences, not to mention YouTube is the second largest search engine in the world.
Hootsuite found that 80% of people who said that they watched a YouTube video related to a product they want to buy said that they did so at the beginning of their buying process. Create a YouTube channel for your brand and create content to attract buyers and drive traffic to your website. You can use YouTube to produce and host videos about:
Frequently Asked Questions (FAQ)
How to use or style your favorite products
Introducing your influencers
Introducing new products and updates
Behind the scenes
Sharing your brand's story
Highlighting customer reviews
If you're unsure about what type of content will attract your ideal customer you can run a social media competitor analysis.
Take a look at Fit bit's YouTube channel, when you launched their new Fitbit Aria 2 they created a "How to Setup Your Aria 2" for new Fitbit users.
The Rundown
Social media has evolved over the years. When used correctly, it can be beneficial to your brand's online growth. It's moved from the place of selfies to a place of converting followers into shoppers and steadily driving traffic to your landing pages.
Here's a quick recap of the five easy ways to drive targeted traffic from your social media:
Use Hashtags & Mentions in Your Post.
Run Contest and Giveaways.
Drive Traffic with Social Media Ads.
Offer Coupons or Specials on Social Media.
Use YouTube Videos to Drive Traffic.
If you're looking for a social media agency to use, look no further than CanIRank! Schedule a consultation to see how we can help you expand your growth today. Or for more information on how to grow your eCommerce business, check out these SEO strategies for eCommerce businesses.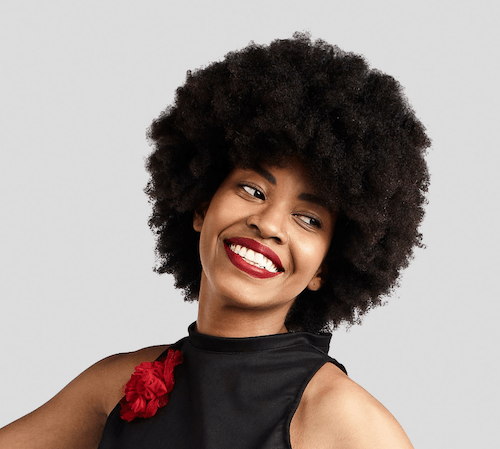 About the Author
Victoria is a Marketing Generalist at Wishpond specializing in all things digital marketing and social media marketing. In love with blogging and Taco Tuesdays. Follow her on Instagram @vitalvines.co