Continuing our series profiling leading SEO consultants from top digital marketing agencies, CanIRank Community Relations Associate Melissa Gosse interviews one of the SEO industry's most successful digital agencies' CEO, Alan Hughes, to learn the processes his company goes through to efficiently keep boosting businesses' rankings on Google. Lots of golden nuggets in this one…
Melissa Gosse (MG): The SEO industry evolves extremely quickly. Google constantly releases new rules around what is and is not allowed in "proper SEO". Algorithms change, often without warning or guidance. Even professionals who have been in the SEO niche for years must keep learning and adapting their methods. But there are a few out there who have mastered the technique to successfully keep small and medium-sized companies not only competing with the big ones but also outranking them!
Our guest Alan Hughes (AH) started out working for a boutique Google AdWords management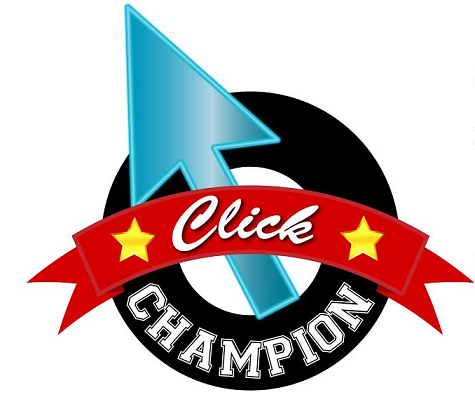 agency. After building the agency to a point of over 300 clients, they realized it was necessary to start offering digital marketing and SEO services to existing clients or clients who would potentially jump ship to a competitor. It was a hard and fast learning curve but it didn't take long for Alan to realize that with the right tools, SEO is not as complicated as it appears.
This is when Click Champion was born. An Australian full-service top digital marketing agency comprised of tertiary qualified web developers and online marketers from the "dot com" boom.
---

MG: What makes your digital agency Click Champion unique?
AH: First of all, we don't employ sales people. Everybody at Click Champion has a thorough understanding of marketing businesses online and all our staff actively work in some capacity on client accounts. We offer businesses a one-stop shop for all their digital marketing needs. Our head senior SEO strategist has over 15 years experience in the industry and we're fully certified by Google to set up and manage Google AdWords campaigns. We link the two together, often using aggressive remarketing campaigns to maximize the value of traffic we gain through ranking clients' sites with CanIRank.
As an agency, we service businesses of all sizes all over the globe. To give you an idea of our client base, we're working with a Newborn baby photographer who operates from her home studio, and we're also managing an AdWords campaign for a bathroom plumbing supply company spending in excess of $1500 per day. In the end, we provide multiple digital marketing services including SEO.
Since using CanIRank we're getting keyword research done 2x as fast, & finding more keywords Click To Tweet

MG: Since you've helped a diversity of companies with SEO, how do you think small websites/startups can compete in SEO today?
AH: At Click Champion we believe if a startup thinks it can't compete online, it hasn't searched hard enough for the right avenue. This is part of what makes CanIRank so powerful. It does so much of the leg-work for you and opens up doors to new successful strategies that can be implemented where competition is low and value exists. For example, CanIRank literally gives you a list of relevant low competition keywords you can target in your industry to start gaining traction.
Having the right tools and implementing the right strategy is paramount for startups to compete and succeed in today's SEO landscape and CanIRank bundles a host of useful tools into one package making it easy to come up with an actionable plan that actually produces relevant traffic and real results. This takes the drudgery out of searching for these keywords yourself — talk about a time saver! From here CanIRank allows us to analyze each keyword to see how likely we are to rank and then put together a plan to actually get there. When it comes to time-saving valuable SEO features, I would have to say this is one of the best.
MG: What role does keyword research play in your work?
AH: Prior to using CanIRank, our keyword research process required us to use numerous tools to identify high traffic low competition keywords. We would start by putting together an initial list of search terms we believe our target audience would use to reach the client's website. We'd also take a look at some of the competitors' meta tags for further keyword ideas. From here we'd enter the keywords into Google's keyword planner to get an idea of search volumes. Google's Keyword planner does give some related keyword suggestions and we'd export all this data into a spreadsheet. By the time we identify low to medium competition keywords using numerous other tools, we're really starting to get into a matter of hours spent on an initial keyword list.
CanIRank knocks most of the steps out of this process by automatically doing all the hard work for you. Rather than plug words into Google's keyword planner, we now put them straight into CanIRank. This makes the process easier as just like Google, CanIRank will give you suggestions for related search terms, but it will also give you data on how your website compares to the competition for each keyword. This eliminates the need for multiple tools and makes our life here at Click Champion much easier. I'd say since using CanIRank we're getting this done twice as fast and even finding new high-value words we would have potentially missed.
For example, we were attempting to acquire a high profile client who was getting SEO quotes from numerous digital marketing agencies and he asked the question "So how are you going to get me ranking above my competitors?" Using information from CanIRank, we were able to clearly outline our strategy across a number of high-value keywords. By showing the client the analysis results, he could see for himself why it was important to improve the areas we were going to work on. For example, thanks to CanIRank, we were quickly able to identify that his competition was very active on social media and that their site was much more content-rich. It only takes a couple of minutes to do this analysis which is super effective in giving the client real information they can relate to.
Keyword research is one of the most important factors in our SEO strategies. SEO can often be time-consuming, so we want to make sure we are spending our time on keywords that will give us the best possible ROI. In the old days, this was one of the most frustrating parts of building an SEO strategy and one of the main features we use daily with the CanIRank platform. We now have the drudgery taken out of searching for these keywords ourselves, talk about a time saver! From here CanIRank allows you to analyze each keyword to see how likely you are to rank and then put together a plan to actually get there. When it comes to time-saving valuable SEO features, I would have to say this is one of the best.
MG: How do you help your clients understand the ROI of your work?
AH: Understanding and explaining ROI in the online space can be a difficult task. Many businesses only understand ROI when the money hits their bank account! We've been using CanIRank to automatically keep track of our top keyword rankings and movement on a week-to-week basis. Page one rankings are worth money and clients know this.
The easiest way we've found to really granulate ROI explanations is by using Google Analytics. Not only should traffic be increasing, but the traffic should be relevant. This is what leads to more sales, actions & conversions on a businesses website. Google Analytics shows full traffic statistics and allows you to set up goals and funnels which give us the ability to report back to clients.
Google Analytics has some super powerful reporting options. With e-commerce you can actually track dollar value in sales. There's often no need to go into too much depth when explaining ROI using this method. When relevant traffic increases, sales increase. If clients see both these numbers increasing, they're confident they are getting positive ROI. If the business is not e-commerce, you could set the value of what a lead is worth to the business and set up tracking for contact forms, downloads & phone calls. Again an upsurge in traffic and an upsurge in these actions is an easy way to explain ROI.
MG: How is competitive analysis used by a top digital agency, and how does it impact SEO?
AH: We've actually found competitive analysis reports beneficial in acquiring new customers. Our clients find it really interesting to know how they shape up against other companies and often this is enough for them to pull the trigger and realize they need to do something. On our end, competitive analysis is useful in pinpointing areas we need to focus on and helps us prioritize our SEO strategy. It shows us the weak points that need immediate attention and also gives us insights as to what other competitive companies have done to achieve their rankings making it easy to fight fire with fire. I do want to re-enforce how beneficial this reporting has been in our customer acquisition process. The CanIRank competitor analysis reports are visually appealing and easy to read and understand, even for business owners with no knowledge of SEO.
MG: Your agency uses CanIRank a lot; who benefits the most from CanIRank's unique set of tools?
AH: That's hard to pin down: Click Champion is a full-service digital marketing agency and we benefit from CanIRank! I think, however, the biggest benefit might be for those who have limited or even no experience with SEO. For those willing to put a little time into it, CanIRank will show them the ropes so they can start earning rankings with a relatively small investment. Business owners who have some time to work on their online marketing, but not the money to outsource it, will find this DIY option really valuable.
Prior to using CanIRank, our keyword research process required us to use numerous tools to identify high traffic low competition keywords
Click To Tweet
One example of a time-saving feature that everyone can benefit from is the Promote My Content feature. CanIRank actually crawls the web for you, looking for high-value link building opportunities. We all want to pass link juice onto our sites, but we don't want to spam irrelevant blogs and forums. For those of you that don't know, this is an absolute waste of time at best, and at worst, Google will shake their head at you if they ever find out.
MG: Lastly, what advice would you give to a new business just getting started with their SEO?
AH: My advice to new businesses getting started with SEO would be KISS. Keep It Simple Stupid! Don't delve right into the technical complications. Work on building a strong content foundation. As you become more familiar with the basics, the advanced aspects become easier. Getting your on-page SEO in order first is something you can work through at your own pace using CanIRank. By having your page optimized for Google search, any quality links you acquire in the future will amplify in value.
A huge thanks once again to Alan for chatting with us. I hope you'll agree it's been a great insight into some of the steps digital agencies use for keeping clients happy. You can get more tips and tricks from Alan on his Facebook page.
If you'd like to nominate an SEO or online marketing leader to be interviewed here, please reach out to Melissa on Twitter.